Question
WHAT IS THE TALLEST HYDRANGEA THAT WILL GROW IN FULL SHADE?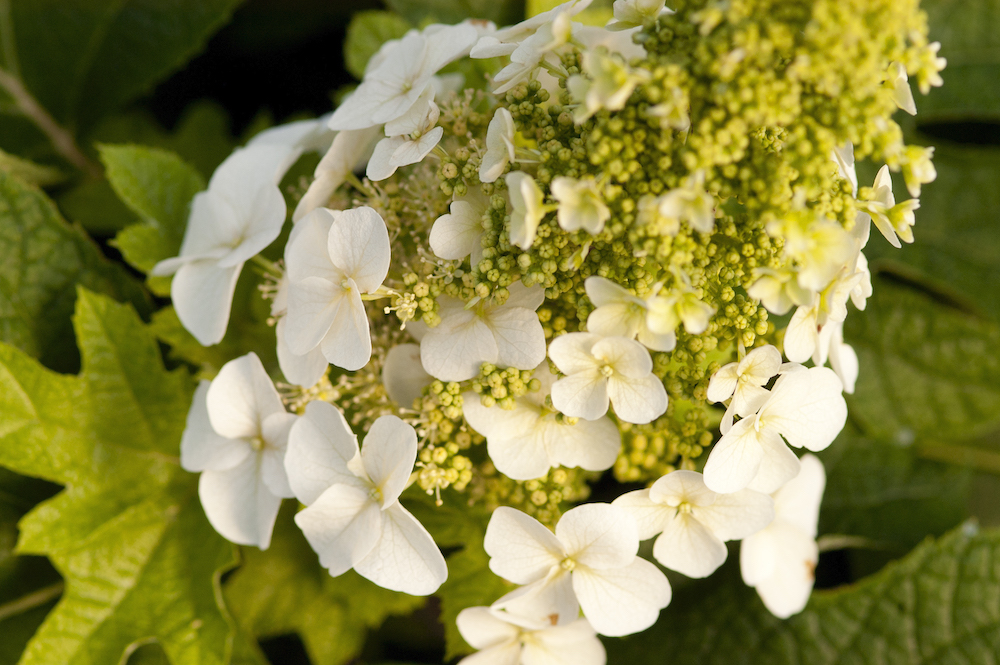 Answer
For a larger maturing hydrangea in shade, 
Jetstream Oakleaf
 is a good option and matures 5-6' tall. With an oakleaf hydrangea, be certain to avoid pruning as you risk cutting off the flower buds. You can leave their dried flowers on through winter and snip them off in the early spring. Or, trim them off in the fall. The 
paniculata hydrangeas
 and 
mophead hydrangeas
 require at least morning sun to have shrubs full of flowers.